Choose a one, one-bed and den or two-bedroom model, all with an outdoor balcony. One bedroom designs are up to 608 square feet and two bedrooms are up to 780 square feet.
Monthly lease rates start at $2535, with a fully refundable $500 deposit securing your ideal home. One parking space, meals, weekly housekeeping, activities and concierge service are included in your monthly lease.
*Rates were accurate at time of updating, but subject to change.
Interior Amenities Include
Single floor living
Safety first, smoke detectors and carbon monoxide detectors with siren and strobe light warning system.
Accessible suites available
Kitchenette with apartment-sized fridge 
Walk-in shower with grab bars 
Durable easy clean counters
Durable easy clean flooring 
Thanks to the support of the greater Goderich Community, we are growing, adding Phase 2, Carefree Living for adults 55 plus to our current Retirement Community.
We are proud to launch Phase 2 with additional amenities such as a concierge service, theatre, games room with pool table, private dining and a licensed lounge.
With more variety and conveniences than ever before, we look forward to welcoming vibrant seniors over 55 who are not looking for care, but do want to live in a maintenance-free community.
Select your spacious apartment-style suite, complete with individually-controlled heating and cooling, large windows, and walk-in showers, as well as an outdoor balcony or patio.
Call Mark: Community Builder. Based on your needs, Mark will be able to assist you in determining which retirement living option is best suited to you.
Sense of Community
Harbour Hill will present and search for opportunities for residents to connect with their environment, neighbours, staff, family and greater community. The well-being of our members will always be at the heart of the community.
Pets are welcomed and we are happy to chat with you about it. We want everyone in the community to be comfortable and happy!
Community Amenities include
Large Community Centre
Hair Salon and Spa, including Therapeutic Bath 
Multiple games room
Private dining room with servery
Wellness Centre
Outdoor balconies
Theatre room
Pool table, licensed bar and community gathering space
Cooking demonstrations
Community activities such as TED type talks, card leagues, pool league, informal library and live music
Community patio and BBQ
On-site food preparation
Indoor community LINK from Phase 1 to Phase 2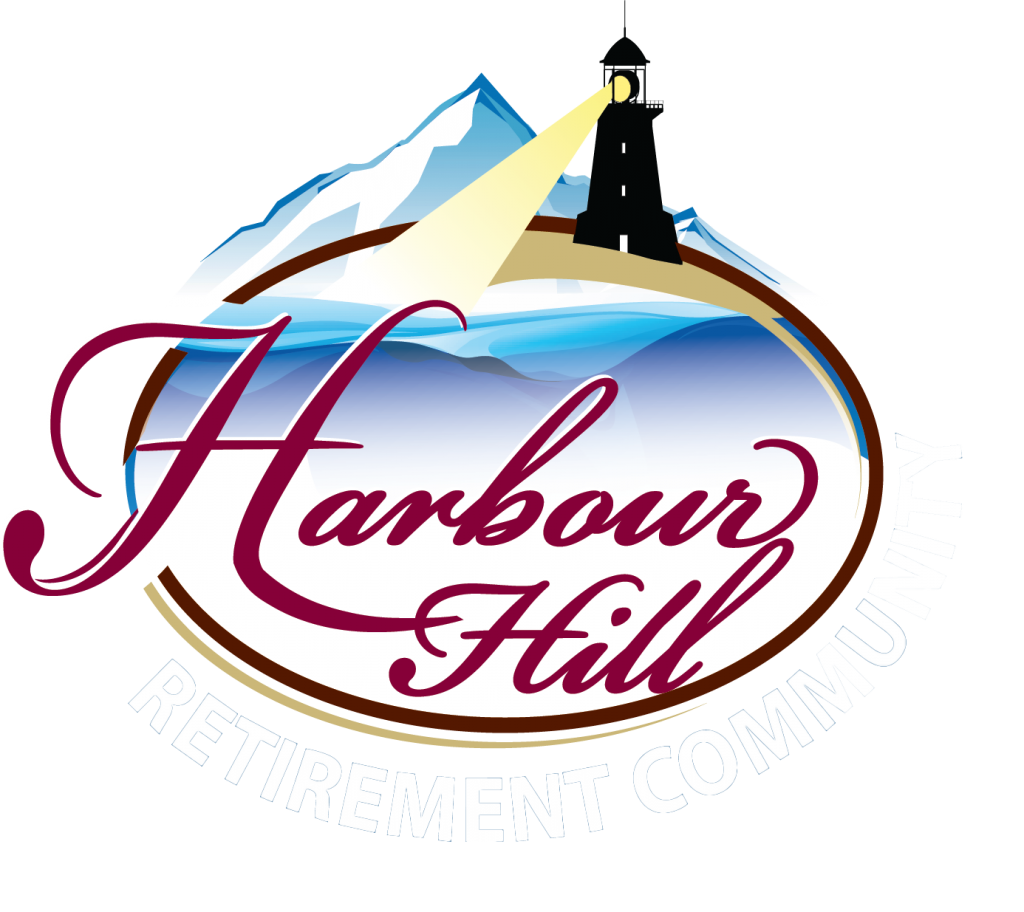 LEARN MORE ABOUT
CAREFREE LIVING FOR ACTIVE SENIORS
The Phase 2, Carefree Living for active seniors, addition adds 75 apartment-suites for adults who want maintenance-free living with meals, housekeeping and no care. Choose from one-bedroom, one-bedroom + den and two-bedroom designs.
One-bedroom Designs
One-bedroom + Den Designs
Two-bedroom Designs